Let our team help you get hot water! We work with tank and tankless water heaters.
Bakersfield Water Heater Services
Water Heater Service & Maintenance in Central CA
In California homes today, water heaters are hardly given a thought until they stop working. Homeowners turn on a tap and expect to feel an instant supply of hot, steamy water — and then they find themselves in a cold shower.
When water heater failure threatens to ruin your day, our Bakersfield and Fresno water heater professionals are on-call 24/7. Monarch Home Services' licensed and certified HVAC technicians are also water heater experts who fix and install traditional tank water heaters and state-of-the-art tankless water heater systems. Our water heater services include: Water heater repair, water heater replacement, tankless water heaters.
To request water heater service anywhere in the San Joaquin Valley, give us a call at 661-452-8707. We serve families like yours throughout Central Californai, including Fresno, Visalia, and Bakersfield.
Service You'll Look Forward To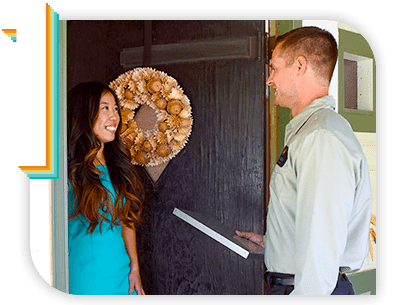 You can call (661) 452-8707 or click the button below to book your service online.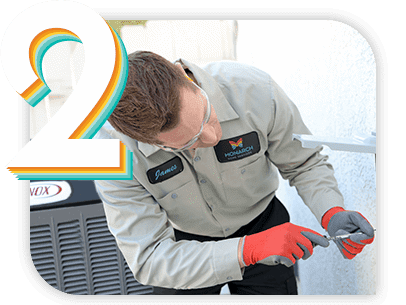 We'll Get to Work
Our trained professionals will provide you with complete solutions and 5-star service.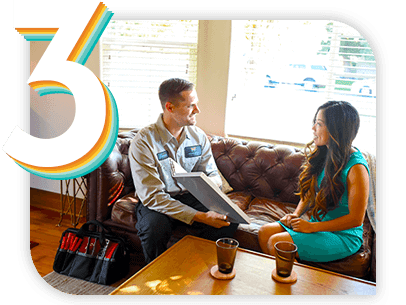 Sit Back & Relax!
We do the heavy lifting so you and your family can get the comfort you deserve.
Call 661-452-8707 or Send Us a Message
Request-service
"*" indicates required fields
Tankless Technology Delivers Savings
With the right tank capacity for your hot water usage, a traditional tank water heater will give the average homeowner years of satisfactory service. Water is heated, stored in the tank, and maintained at the desired temperature until needed.
Storing hot water leads to the two major shortcomings of tank water heaters:
A tankless water heating system eliminates these operating costs and saves money month after month. With a tankless system, hot water is not stored. Instead, cold water is heated in a pipe that passes through an electric element or gas burner when the tap is turned on. This creates a continuous flow of hot water until the hot water tap is closed and the heating stops.
Advantages of tankless water heaters include:
We Put Your Comfort & Convenience First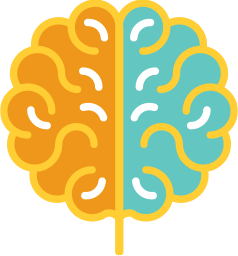 Elite Training
All of our technicians are background checked and undergo rigorous training.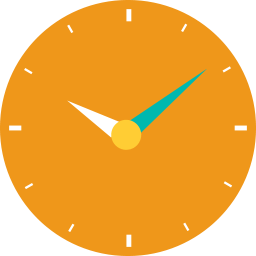 24/7 Emergency Service
We know that emergencies happen, that is why we are available 24/7.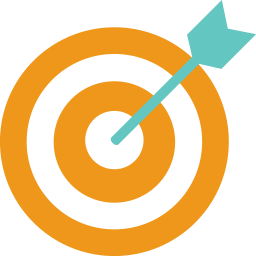 Done Right
We always strive to get it done right, the first time.
Call 661-452-8707 Now for Water Heater Service in Bakersfield
Common water heater services involve flushing the tank or replacing electric elements, but if your water heater is more than 10 years old and out of warranty, water heater replacement might be the wisest economic choice. The technicians at Monarch Home Services can inspect your current system, discuss your hot water needs, and make a recommendation for a new system. Plus, we make maintaining your new water heater simple when you become a Home Protection Society member – find more information on our maintenance agreements here!