Keep Your Home Comfortable 24/7
At Monarch Home Services, we provide convenient and affordable heating, AC, water heater and indoor air quality solutions to keep you satisfied year-round.
Call (661) 452-8707 to Book Your Service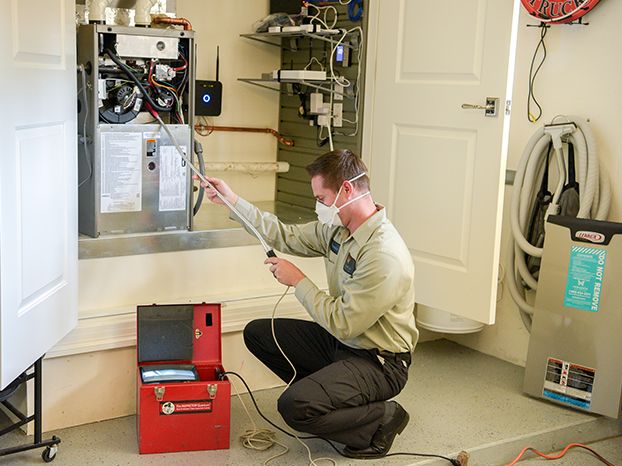 Heat Pump Installation & Repair
Green Technology That's Easy on the Budget
For over 50 years, heat pump systems have been valued for economical residential heating and cooling. With today's emphasis on green technology, heat pumps have gained even more favor for their energy-efficiency and low environmental impact. Today, a growing number of California homes use heat pump systems for heating and cooling, and improved technologies are expanding residential heat pump applications.
How a Heat Pump System Works
All heat pumps use the same basic components to provide energy-efficient heating in winter and low-cost cooling in summer.
Advantages of Heat Pump Technology
Homeowners in California are catching on to the many benefits that heat pumps provide. These systems are ideal for the Central California climate.
We recommend heat pumps because:
Service You'll Look Forward To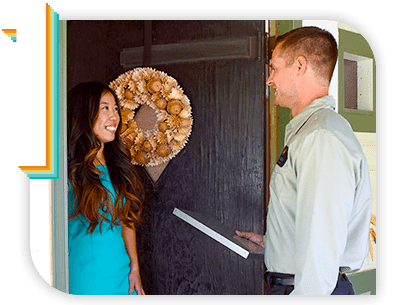 You can call (661) 452-8707 or click the button below to book your service online.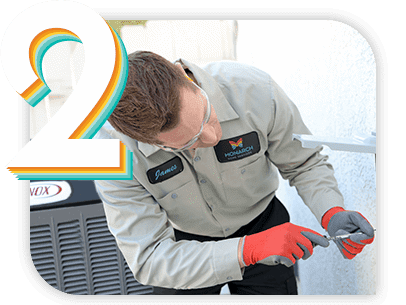 We'll Get to Work
Our trained professionals will provide you with complete solutions and 5-star service.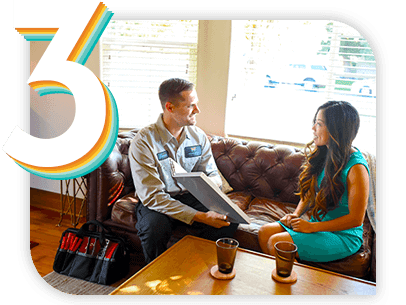 Sit Back & Relax!
We do the heavy lifting so you and your family can get the comfort you deserve.
Call (661) 452-8707 or Send Us a Message
Request-service
"*" indicates required fields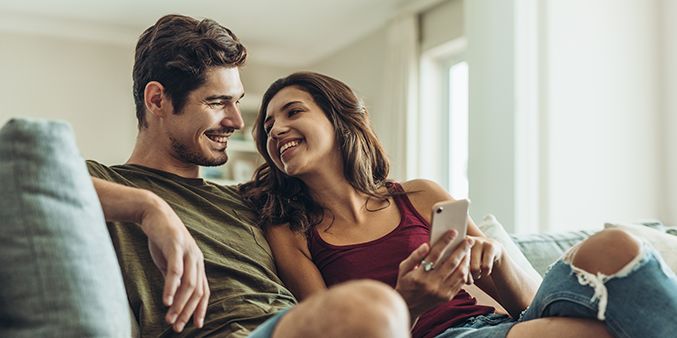 First experience with Monarch and Carlin made it a win!
"Super friendly and professional! Took his time even though it was late on a Saturday."
Very professional and courteous.
"We are looking forward to continue to do service with Monarch."
As usual, excellent and efficient service was provided.
"He was very proficient in his work and left the work area very clean."
If I could give Oscar Rodriguez and his crew 10 stars I would.
"They went on and beyond to insure the new system was working right. I am so happy I chose Monarch Home Services."
Timely, informative, and friendly.
"I am very pleased with our service and am confident that my AC is running properly!"
In recent years, heat pump systems have become more energy-efficient and versatile. Much of California is an ideal location for heat pump installation, but in areas where winter temperatures regularly dip below 40°, these systems can be equipped with gas or electric burners that provide supplemental heat in colder weather. Other innovations include the mini-split heat pump, developed for homes without air ducts, and the reverse chiller, a system that generates hot and cold water to circulate in a radiant floor system.
California is also leading the way in the use of geothermal heat pump (GHP) technology. GHP harnesses heat from the ground around your home and produces as much as a 70% savings in energy costs.
Heat Pump Installation & Repair in the San Joaquin Valley
Heat pump systems are ideal for homes in the San Joaquin Valley, and Monarch Home Services is the company to call for heat pump service.
Planning a new build or home remodel? Explore the energy-saving advantages of heat pumps with our home comfort specialists. Now is also a great time to 
sign up for our Maintenance program
!
We Put Your Comfort & Convenience First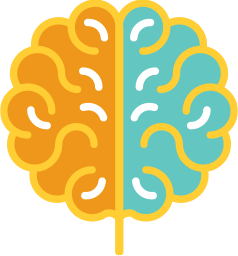 Elite Training
All of our technicians are background checked and undergo rigorous training.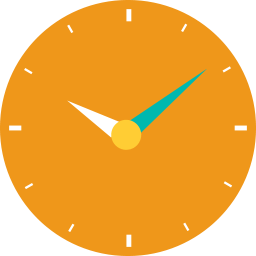 24/7 Emergency Service
We know that emergencies happen, that is why we are available 24/7.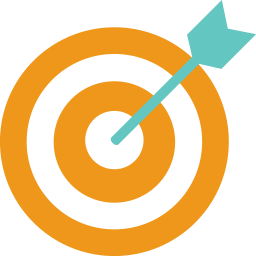 Done Right
We always strive to get it done right, the first time.