Keep Your Home Comfortable 24/7
At Monarch Home Services, we provide convenient and affordable heating, AC, water heater and indoor air quality solutions to keep you satisfied year-round.
Call (661) 452-8707 to Book Your Service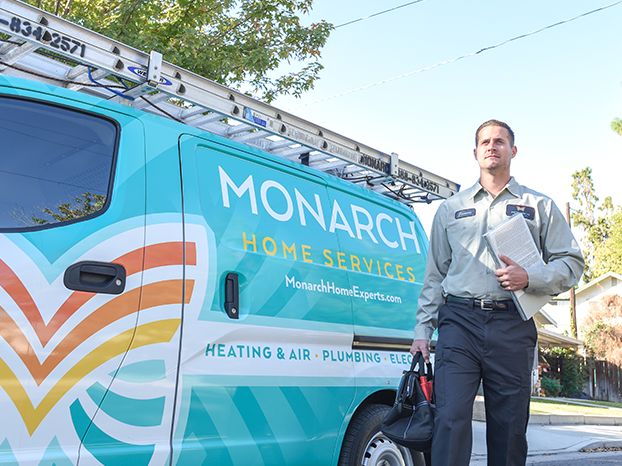 Duct Cleaning in Bakersfield
Clean, Dust-Free Ductwork for San Joaquin Valley Homes
Dirty ducts are a major problem in many homes. Buildups of dust, particulate matter, and other contaminants all contribute to unhealthy indoor air, reducing 
air quality
 while contributing to intensified allergy and respiratory symptoms.
Fortunately, 
Monarch Home Services
 has a simple and affordable solution: Professional duct cleaning delivered by our elite team of NATE- and EPA-certified HVAC professionals. When you hire us for duct cleaning in Bakersfield or the surrounding areas, you can rest assured that we'll get the job done right. Your ductwork will be clean and ready to serve your family well until the next routine cleaning visit.
To schedule an appointment for duct cleaning in Bakersfield or anywhere in the San Joaquin Valley, call Monarch Home Services at (661) 490-9338.
Do My Ducts Need Cleaning?
If your air vents and registers show signs of dust buildup after you've been running your HVAC system, this is a dead giveaway that your ducts need professional service. You should also schedule regular duct maintenance if you have pets, or if occupants smoke indoors or suffer from allergies, asthma, or chronic respiratory conditions.
Monarch Home Services also recommends that you schedule duct cleaning if your home has recently undergone interior renovations. Remodeling work is a notorious source of dust and other impurities, which get kicked up into the air and sucked into ducts. From there, they'll be re-circulated throughout the building when you run your HVAC system, leading to major reductions in indoor air quality (IAQ).
Similarly, water contamination and systemic problems with other HVAC components can lead to pollutant buildup in your ducts. Moisture and humidity issues are particularly problematic since mold spores can quickly spread throughout your home or building. Immediate remediation is your best defense against these problems, and you can trust our well-reviewed maintenance services to stop problems before they start.
Service You'll Look Forward To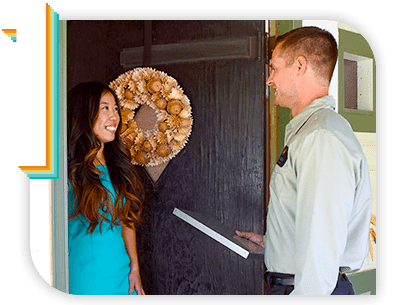 You can call (661) 452-8707 or click the button below to book your service online.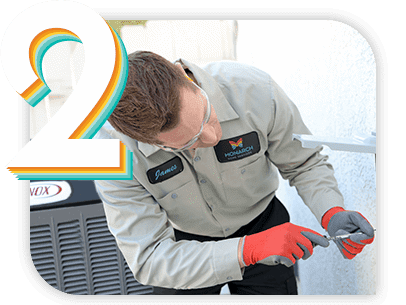 We'll Get to Work
Our trained professionals will provide you with complete solutions and 5-star service.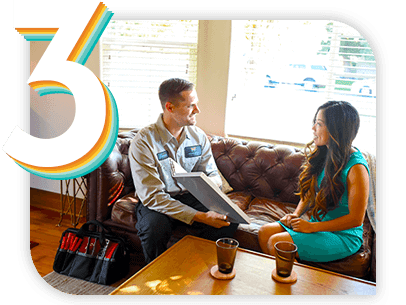 Sit Back & Relax!
We do the heavy lifting so you and your family can get the comfort you deserve.
Call (661) 452-8707 or Send Us a Message
Request-service
"*" indicates required fields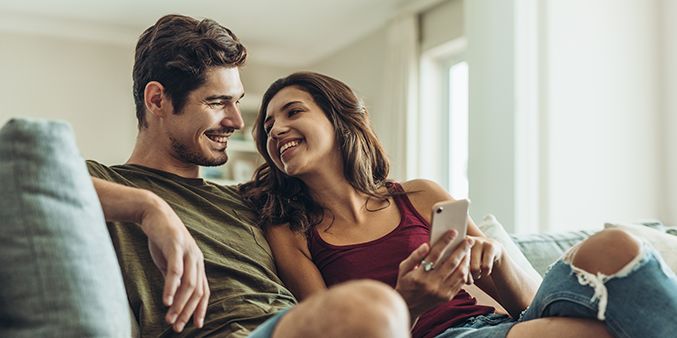 First experience with Monarch and Carlin made it a win!
"Super friendly and professional! Took his time even though it was late on a Saturday."
Very professional and courteous.
"We are looking forward to continue to do service with Monarch."
As usual, excellent and efficient service was provided.
"He was very proficient in his work and left the work area very clean."
If I could give Oscar Rodriguez and his crew 10 stars I would.
"They went on and beyond to insure the new system was working right. I am so happy I chose Monarch Home Services."
Timely, informative, and friendly.
"I am very pleased with our service and am confident that my AC is running properly!"
Clean Ducts Help You Save Energy
Beyond the benefits to indoor air quality, professional duct cleaning boosts your HVAC system's efficiency and extends its lifespan. When your ducts are clean, your system doesn't have to work as hard — which reduces energy consumption and keeps costs in check. You'll be saving money and protecting your family's health at the same time.
Schedule Your Duct Cleaning Service Today
We proudly serve residential customers throughout the Bakersfield and 
Fresno
 areas. Our twin locations enable us to provide prompt and efficient service across a broad region, and we deliver the peace of mind that comes with hiring best-in-class professionals. The small investment you make in clean ducts today can lead to big energy savings tomorrow and well into the future.
Contact Monarch Home Services to start enjoying all the benefits of better indoor air quality.
We Put Your Comfort & Convenience First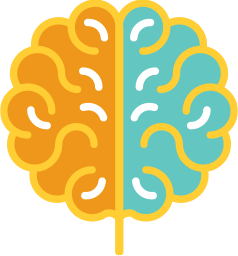 Elite Training
All of our technicians are background checked and undergo rigorous training.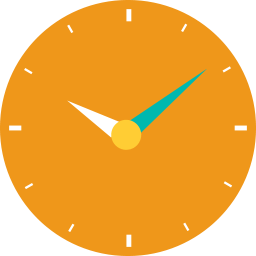 24/7 Emergency Service
We know that emergencies happen, that is why we are available 24/7.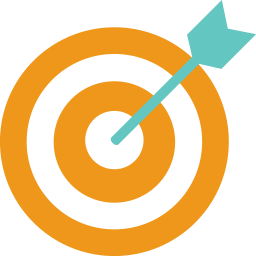 Done Right
We always strive to get it done right, the first time.