Monarch Home Services is proud to serve Paso Robles, CA, a city known for its abundance of wineries. We have all your heating and cooling services covered under one roof. If you need water heater repair or replacement or an indoor air quality solution, our experienced team of professionals will ensure you are completely satisfied. Our reputation for excellence is built on many years of experience, plus we offer coupons and discounts to help you afford HVAC and other services when you need them.
When you need help with an HVAC, water heater, or indoor air quality system, contact us online or call (661) 215-6679 to speak with a friendly representative.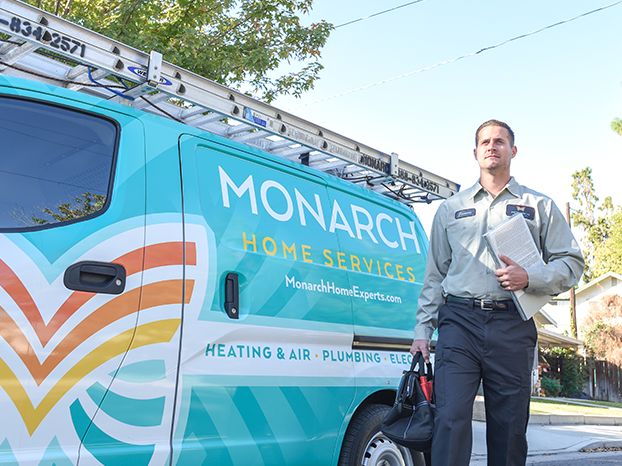 Professional Air Conditioning Services
Our AC repair contractors are highly trained, knowledgeable, and sensitive to your cooling needs. Stifling temperatures aren't uncommon during a Central California summer. To seek relief from the heat, you need a functioning air conditioning system. We can fix any AC problem including:
Broken thermostats, fan belts, or blower motors

The source of a refrigerant leak

Odd noises such as shrieking or squealing

Musty or burning odors 

Electrical issues

Broken compressors
We also specialize in air conditioning installation and replacement. Before installing a new unit, our team will evaluate your Paso Robles home to determine the right-sized system. They'll then handle every stage of the process from planning to obtaining permits to removing old components and installing and testing your new AC unit. Comprehensive annual maintenance services ensure it works reliably, safely, and efficiently for the long term.
Heating System Repair and Replacement
Even climates known for their warmth experience periods of cold. Paso Robles is no exception and often sees chilly nights in winter. When the thermometer drops lower than you're used to, you need your heating system to keep things warm and cozy. Without proper maintenance, the need for a repair can arise suddenly and not only compromise your comfort but also your safety; a malfunctioning furnace is a fire and carbon monoxide hazard.
Fortunately, we can quickly service a gas or electric furnace, heat pump, radiant heating system, or mini-split system. Our skilled technicians can also work with ductless systems. When repairs will no longer suffice or are too expensive, we'll help choose the best heating system for your home and manage the installation process so you'll have peace of mind all winter.
Paso Robles Water Heater Services
Water heaters don't get nearly as much attention as ACs and furnaces. But no matter what time of year it is or the temperature, you use your water heater multiple times a day. A well-maintained system can last 15 years. However, failing to maintain the unit and neglecting to repair it when hot water becomes inconsistent, dirty, or smelly (or your energy bills go up) can mean paying to replace it sooner.
At Monarch Home Services, we install, replace, and repair water heaters in Paso Robles. Our technicians also provide maintenance such as tank flushes. When it's time for a replacement, we can help you upgrade to a tankless water heater for an endless supply of hot water. You can also benefit from lower energy bills (tankless systems are the most energy efficient), the unit's compact size, and a longer equipment lifespan.
Indoor Air Quality Services
Central California's air quality isn't the best. Sometimes outdoor pollution can make it inside and become even more concentrated. Fortunately, Monarch Home Services can address this issue on many fronts with solutions such as:
Duct Cleaning

: Our NATE- and EPA-certified HVAC technicians can remove dust, pet dander, and other impurities from your ductwork. Schedule a duct cleaning if anyone in your household has increased allergy or asthma symptoms, there are moisture/humidity issues, your home was just renovated, or there's nearby construction.

Ductwork Replacement

: Old ductwork can lose a lot of conditioned air. Replacing it can improve comfort and efficiency but is a complex process. We can ensure your new ducts are properly installed and duct leaks, humidity issues, indoor air pollution, and other problems are fully resolved. We can also lower your home's carbon footprint to make it more eco-friendly

Air Filtration Equipment

: Monarch Home Services installs high-quality, high-efficiency air filtration systems that remove many types of pollutants, including organic and inorganic impurities. We provide effective and affordable equipment that can deliver hospital-quality air throughout your home.

Air Scrubbers

: The Air Scrubber Plus is a complete indoor air filtration system that purifies hydrogen and oxygen molecules, employs UV light to break down microorganisms, and physically removes pollen, mold, pet dander, cigarette smoke, dust, particulates, and volatile organic compounds.
Let Us Start Improving Your Home Comfort Today
Do you need an HVAC, water heater, or indoor air filtration system installed or repaired in Paso Robles? Call Monarch Home Services at (661) 215-6679 to request help and obtain details about savings and financing.
Service You'll Look Forward To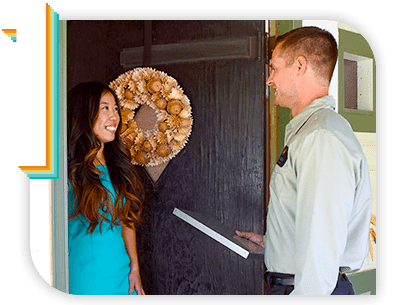 You can call (661) 452-8707 or click the button below to book your service online.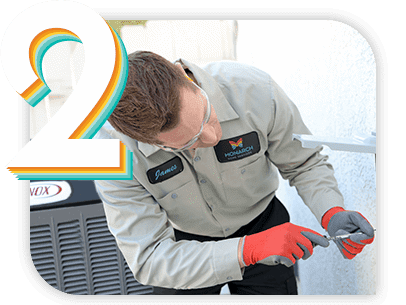 We'll Get to Work
Our trained professionals will provide you with complete solutions and 5-star service.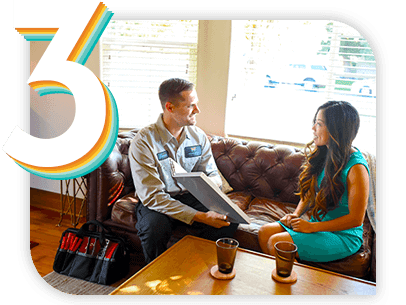 Sit Back & Relax!
We do the heavy lifting so you and your family can get the comfort you deserve.
Call (661) 215-6745 or Send Us a Message
Request-service
"*" indicates required fields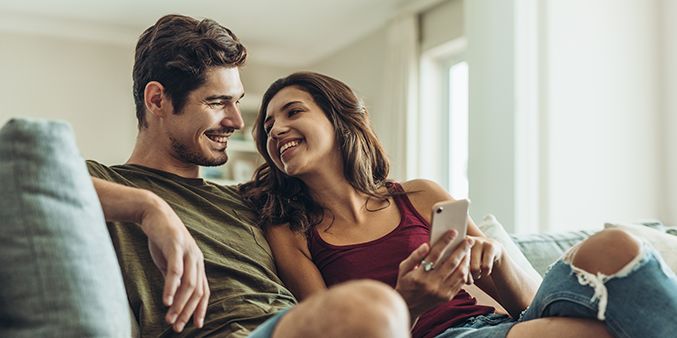 First experience with Monarch and Carlin made it a win!
"Super friendly and professional! Took his time even though it was late on a Saturday."
Very professional and courteous.
"We are looking forward to continue to do service with Monarch."
As usual, excellent and efficient service was provided.
"He was very proficient in his work and left the work area very clean."
If I could give Oscar Rodriguez and his crew 10 stars I would.
"They went on and beyond to insure the new system was working right. I am so happy I chose Monarch Home Services."
Timely, informative, and friendly.
"I am very pleased with our service and am confident that my AC is running properly!"
We Put Your Comfort & Convenience First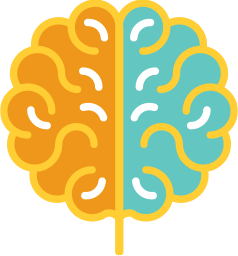 Elite Training
All of our technicians are background checked and undergo rigorous training.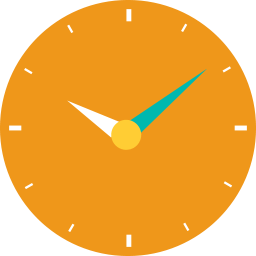 24/7 Emergency Service
We know that emergencies happen, that is why we are available 24/7.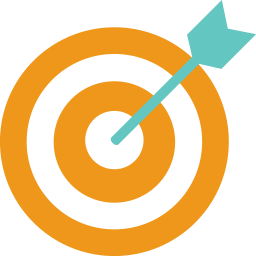 Done Right
We always strive to get it done right, the first time.