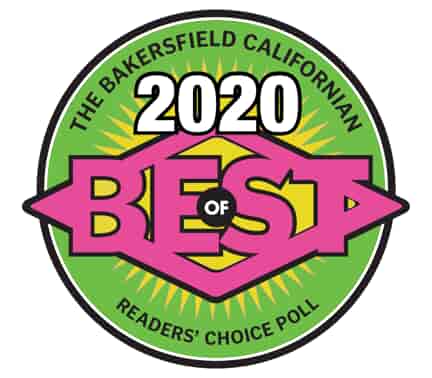 Here at Monarch Home Services, we understand that we wouldn't be able to do what we do without the ongoing trust and support of the communities we serve. Since opening for the first time back in 2002, we have done everything we can to build a reputation of integrity, honesty, and quality that you can see in everything from the workmanship we provide to the customer service experience we bring to every job. We believe the results speak for themselves, as we have become the preferred name for air conditioning and heating services of customers all throughout California's central valley.
However, it's always an honor to be rewarded for our hard work, and that's exactly what we received when we were recently named the Best of 2020 by the Bakersfield Californian's annual reader's choice poll! That means readers selected Monarch Home Services as their favorite heating and air conditioning company over the many other options they have to serve them. This serves as an affirmation that the effort our team puts in day after day is truly paying off in terms of the satisfaction of our customers.
A Special Deal to Celebrate
We're extremely thankful for this nod of confidence that our community has given to us. As a way of giving back and showing our gratitude, we're celebrating with all of you, our Kern County friends and neighbors, by offering two fantastic limited-time discounts.
First, we're offering our summer tune-up service at a special low price of just $69. This service is designed to help maximize the efficiency and effectiveness of your air conditioner, allowing it to cool your home better while remaining reliable and saving you money. You'll avoid a costly and obnoxious breakdown when it's the least convenient, and you'll see a noticeable difference in your energy bills this summer—a welcome sight in the midst of California's endlessly surging energy costs.
We're also offering a couple of additional discounts to customers who need their system serviced: all repair and other services are 10% off for a limited time. Whether you need a routine fix or a total overhaul, Monarch Home Services can get it done while providing you with your community's favorite and most trusted customer experience.
Giving Back to Those Keeping Us Going
Finally, during this difficult time, we're thankful for those who are putting it all on the line as essential workers in the essential industries we depend on. We would love to give back however we can and help you keep your home more comfortable so you can enjoy what is likely very little time you have away from work during this pandemic. So for a limited time, we are offering all first responders and medical professionals an additional five percent discount on all new equipment installation services. Whether you need your air conditioner replaced or want to improve your indoor air quality with a state-of-the-art filtration system, we would love to offer you an extra discount as our way of saying "thank you" for everything you do. Just show your current identification card.
If you need your air conditioning or heating equipment serviced, be it a simple repair or an entirely new installation, reach out to the team at Monarch Home Services! Dial (661) 452-8707 and schedule your appointment today.